Blog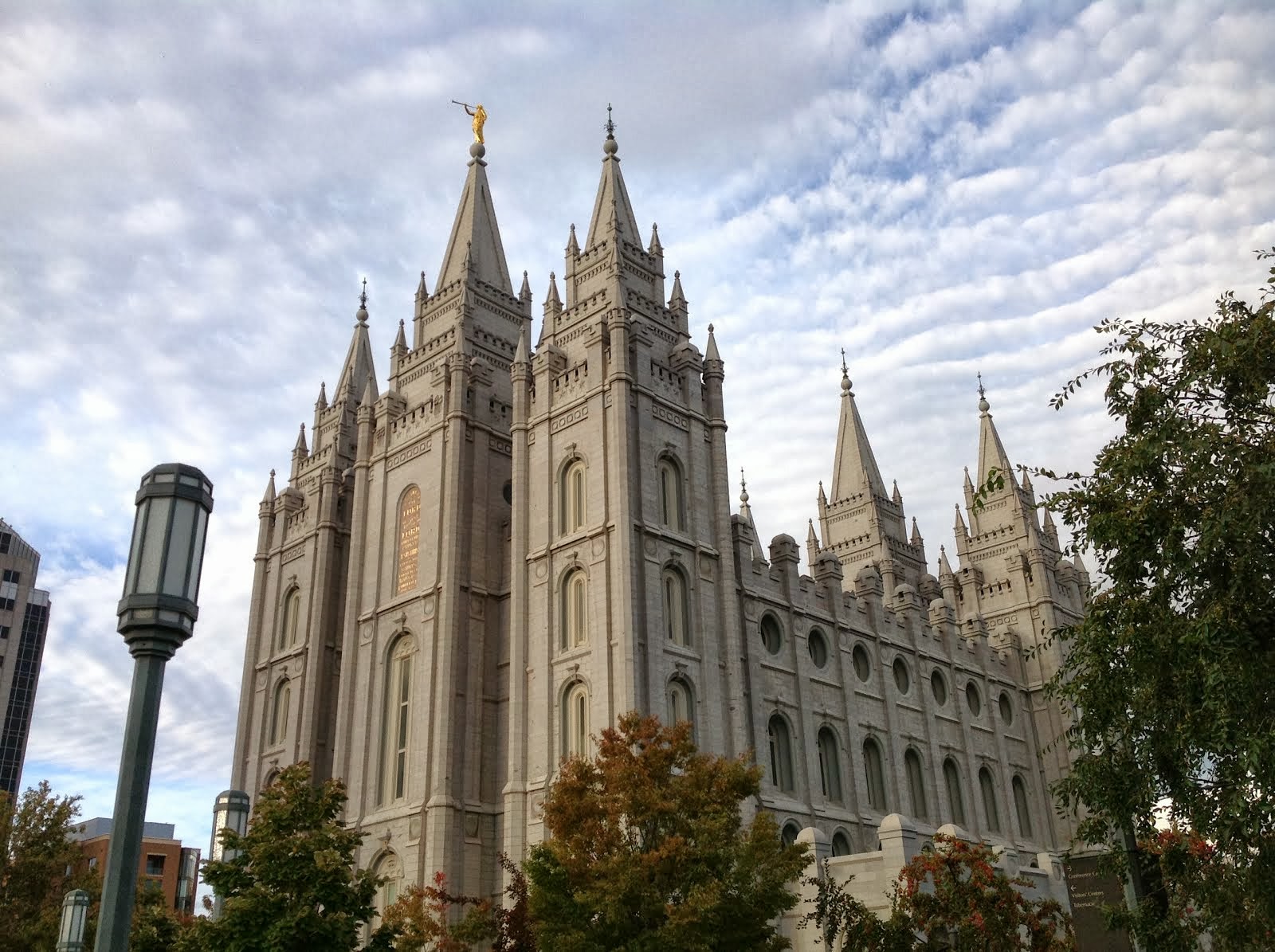 AASHTO Recap: Right of Way by the Great Salt Lake
by admin
Who would've thought you'd find the best of the Right of Way DOT Conference on the banks of the Great Salt Lake?
From April 27 to May 2, Flairsoft representatives found themselves at the annual AASHTO (American Association of State Highway and Transportation Officials) conference in Salt Lake City, rubbing shoulders with some…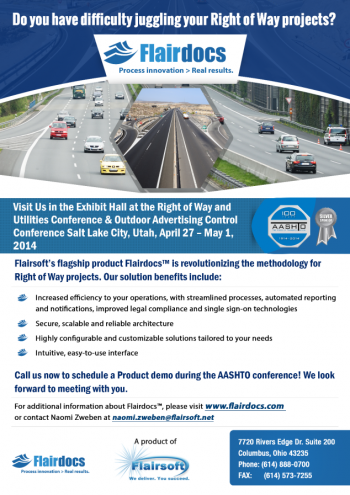 Flairsoft to Attend AASHTO Subcommittee Conference 2014
by admin
FLAIRSOFT is sponsering AASHTO 2014 !!!!
Flairsoft is happy to announce that it will be attending the 2014 AASHTO Subcommittee on Right of Way, Utilities, and Outdoor Advertising Control in Salt Lake City, Utah! AASHTO, the…
Flairdocs: Automating right of way processes
by admin
Flairdocs gave a presentation on how software technology automates the complex processes involved in acquiring and tracking right of way.  Flairdocs' highly configurable software products automate the collection of data…