Category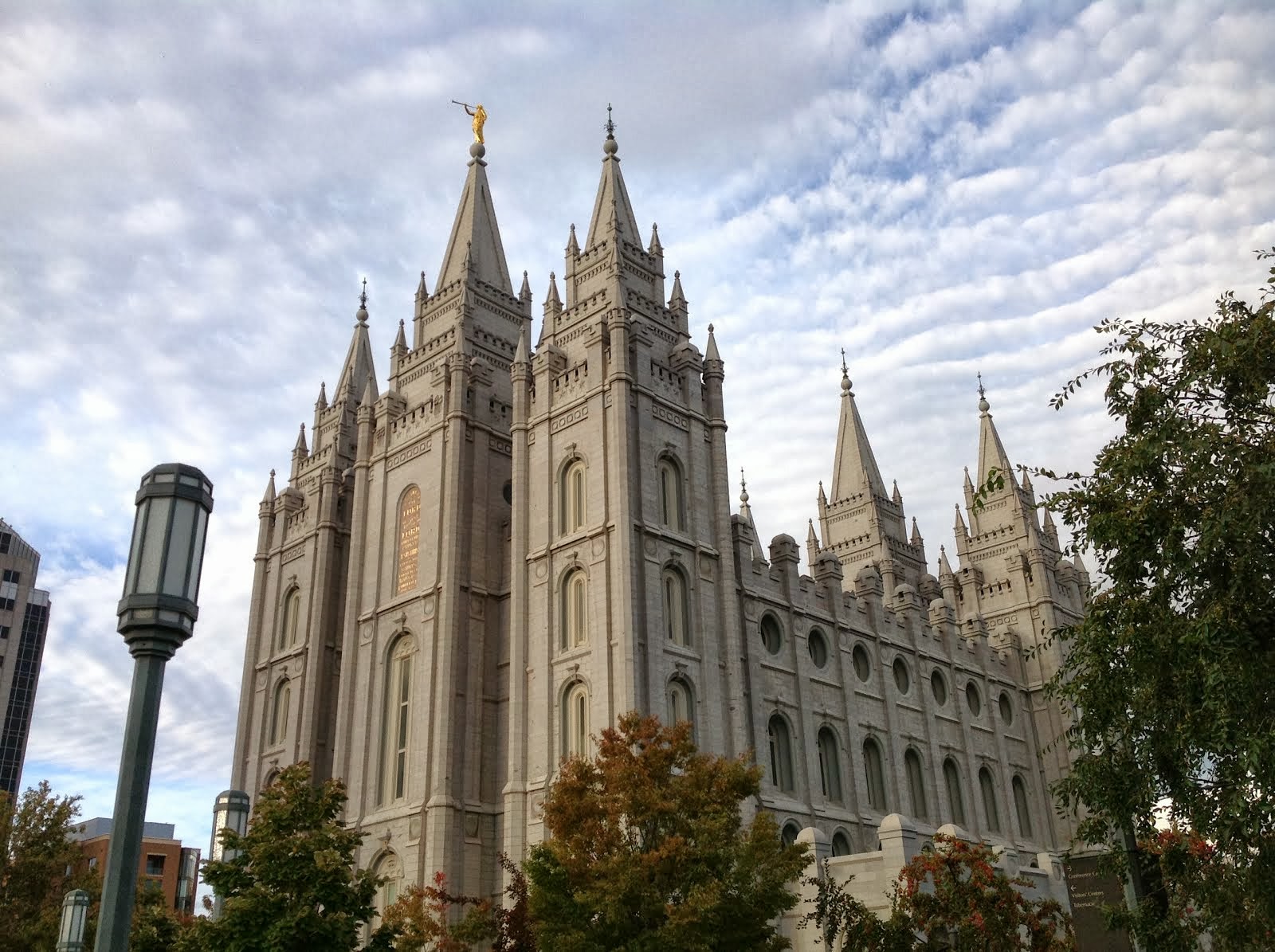 AASHTO Recap: Right of Way by the Great Salt Lake
by admin
Who would've thought you'd find the best of the Right of Way DOT Conference on the banks of the Great Salt Lake?
From April 27 to May 2, Flairsoft representatives found themselves at the annual AASHTO (American Association of State Highway and Transportation Officials) conference in Salt Lake City, rubbing shoulders with some…

June 22-25: Flairsoft Set to Sponsor the 2014 IRWA Education Conference in Hartford, CT
by admin
June 22-25: Flairsoft will be a sponsor at the 2014 IRWA Education Conference in Hartford, CT. Contact us to arrange for a meeting or demo
This June, the Constitution State is set to play host to one of the largest and most important conferences in the Right of Way Industry. And guess what? Flairsoft is…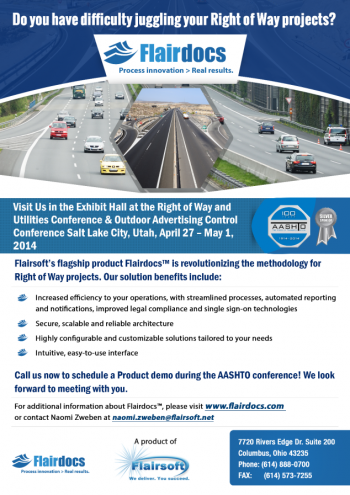 Flairsoft to Attend AASHTO Subcommittee Conference 2014
by admin
FLAIRSOFT is sponsering AASHTO 2014 !!!!
Flairsoft is happy to announce that it will be attending the 2014 AASHTO Subcommittee on Right of Way, Utilities, and Outdoor Advertising Control in Salt Lake City, Utah! AASHTO, the…
Flairdocs: Automating right of way processes
by admin
Flairdocs gave a presentation on how software technology automates the complex processes involved in acquiring and tracking right of way.  Flairdocs' highly configurable software products automate the collection of data…
Transportation Projects Simplified with Flairdocs GIS Integration
by admin
With the growing demands imposed on our transportation infrastructure, state and local transportation agencies require capable, efficient solutions to enable them to resolve problems and make informed decisions with confidence.…
Flairdocs is taking its Clients to Future of Work.
by admin
Flairdocs are helping clientsembrace powerful forces—includingaccelerating globalization, virtualization,a millennial mindset andnew cloud-based technologies –that are forcing companies torethink traditional ways of working.We call it the "Future of Work."
Flairdocs Specialized Engineering Business Modules include
by admin
Specialized Engineering Business Modules include: *Title Investigation Reports *Verifying Current Right-of-Way *Producing Detailed Plot Plans *Producing Warranty Deeds and Waivers-of-Lien *Acquisition *Misery and Closure Reports *Legal Descriptions *Right of Way…
GIS technologies bring new efficiencies to managing right of way projects
by admin
Imagine a technology solution that could streamline some of your most costly and time-consuming business processes. A product that could actually help reduce operational costs and facilitate better decision-making, all…
Flairdocs Overview :
by admin
 Web-based,secure, user friendly visual interface Integrated GIS Push-button thematic mapping Summary reports Add-ability of custom reports Track-ability of unlimited number of parcels Full range of document management functions